Building a global tech company is incredibly difficult.  Many people think mega tech companies like Airbnb start just as an idea that raised millions of dollars.  Seems easy.  Few understand the real stories, like Airbnb having actually started as "Airbed and breakfast", literally offering to rent out an airbed in a living room. That they struggled in their first year, amassing $40,000 in credit card debt and ended up raising money and marketing themselves via an election gimmick of selling re-branded cereal as "Obama O's".  It wasn't an instant jump to easy money, it was a long haul to build a tech business.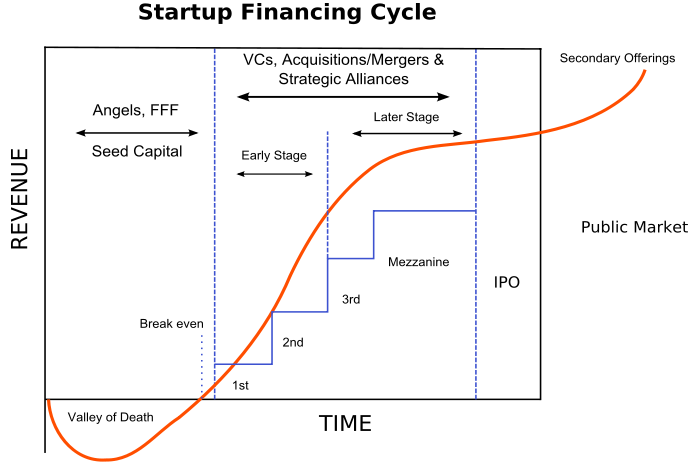 Raising lots of money is only part of the process and its the part the average man on the street thinks tech companies are all about.  Have some crazy idea, raise milllions, profit!  It usually doesn't work that way.  The idea is only the beginning.  You then have to prove your idea by self funding or raising money from friends and "angel" investors to try to take your idea to something tangible.  You need to deliver something with promise before you can progress and this isn't anywhere as easy as most people think it is.
Just building a viable startup with a viable product is impossibly difficult.  Then making it to the stage of scaling and possibly raising capital is on a whole other level.  If Bermuda dreams to create a tech hub we need to truly understand what it takes to build great startups and how we can nurture them to success.  We need to remember that every other country on the planet also has their eyes on attracting tech startups and talent.
The process of building a successful global tech company is significantly more complicated that most people realize.  Here's a great breakdown of the stages from startup commons.
Building a team that can work together alongside a product that fits a market need is complex and expensive.  During this period you likely have no profit or revenue and it may involve "pivoting" from one concept to another to achieve a viable product that fits a market need.  Along the way you compete on a global scale facing well funded competitors, challenges and harrowing moments where you may go broke.  Often times building a product requires a significant upfront investment before you can generate profits or revenue which can be different from other businesses.  This makes the whole process different and quite a bit more challenging.
The big challenge facing Bermuda is that the early stages are expensive and low taxes are not an advantage for companies with no profit.  Low taxes are only advantageous for large established companies so we can't think this will attract startups. Bermuda is one of the most expensive places to start a business, we don't have an environment conducive to startups to offset the costs and the bureaucracy can be soul crushing.  This needs to be changed and soon.
While building my own tech company I traveled to places like Eastern Europe and South East Asia to keep costs low as a "Digital Nomad".  If I'd stayed on island paying rent I would have gone broke early on.  You would be amazed at how nice of a hotel room you can get for $15 a night and the kind of meals you can find for 18000 dong (<$1) in places like Saigon. For years I had no income, was self funding or "bootstrapping" and was trying to stretch my savings to get my company off the ground.  I settled permanently back on island largely because Bermuda is my home and I want to be here.  It's still a challenge because the less than average income I am able to pay myself would go a lot further anywhere else in the world than it does in Bermuda and I could probably reinvest more into my business instead.
There are challenges for Bermuda if we don't attract startups at the idea stage because if you build a team somewhere you're unlikely to move it once you start scaling.  It is hard to relocate a team once you've established a base somewhere, if you even do.  In order to be competitive Bermuda needs to offer a great deal more than low taxes.  Free office space in Southside with no support infrastructure, not even a restaurant, simply isn't competitive when you compare what incubators and accelerators all over the world are offering.  Almost every country on the planet wants to attract tech talent and startups and are incredibly welcoming for it.  Bermuda, if it wants to build a tech hub, needs to provide a great deal more.
Stuart Lacey, another Bermuda based tech entrepreneur who founded Trunomi, had some good comments in yesterday's Royal Gazette covering it.
Mr Lacey said a support system would need to be easily accessible to ensure the tech hub's success.

Mr Lacey said: "In order for any tech hub to be successful, it will require significant and specialised support infrastructure such as transport, accounting, banking, legal, catering, restaurants and hotels in the immediate vicinity.
As Mr. Lacey notes, an RFI is a good start as it will give the government an idea of what the challenges are.  A tech hub needs the right sort of environment to make it as friction-less as possible to start a company.
It needs to be easy, quick and painless to start up in Bermuda.  Registering your company, jumping through legislative hoops, setting up bank accounts, etc.
It needs to be easy, quick and painless to bring talent to the island
Startups need mentorship, guidance and support through each stage from people who've done it before
Startups need help networking with people in industries who can help them grow
Startups need networking and access to people they can pitch to for potential investment at each stage to offset Bermuda's expensive environment
Startups need opportunities to interact with local government and business to find opportunities where they can add value and build a viable business based upon industries we already have here.
Startups need need an environment where they can learn from other startups via conferences, meetups, communities
Startups also need infrastructure and amenities like Mr. Lacey suggested
The list goes on.  There is a great deal of support that needs to be provided to help founders turn an idea in to a business.  If Bermuda wants to seriously compete in attracting startups and building a tech hub we need to take a long hard look at what is required and what we can do that no other destination can.  We're small, we have a wealth of local seed capital available, we have industries that could be leveraged for challenges to be solved and we could make doing business here easy, but the first step to disrupting industries likely needs to start with disrupting government.  It needs to be easy, quick and painless to start up in Bermuda.